I spent a few days of Easter Break in the interior rain forest at Drietabiki, the Aukan capital. I stayed with the Lassiter family and the Charles and Brittany Shirey. It was quite a trip...
Onboard the DASH-6, departing Parbo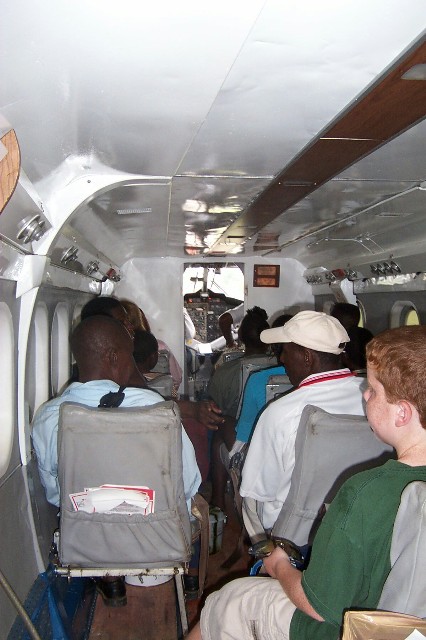 Terry Lassiter enjoys his dental ministy to the Aukan people. His main purpose of working with the Aukan nation is Church Planting. These photos represent my short time spent with the Lassiters. Presently, a young seminary couple, the Shireys, reside fulltime in the little cabin.
The Lassiter's Cabin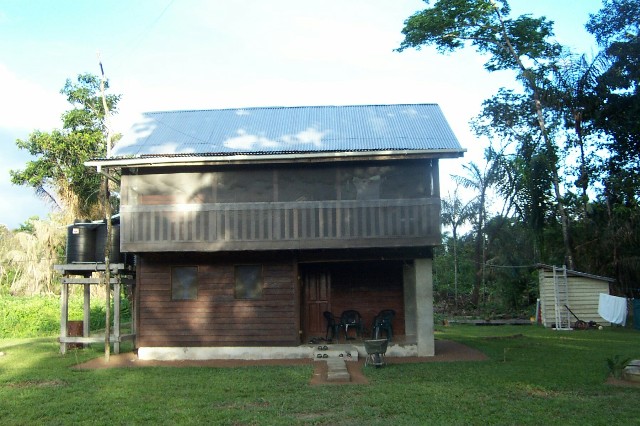 The Only Way to Travel Here is by Canoe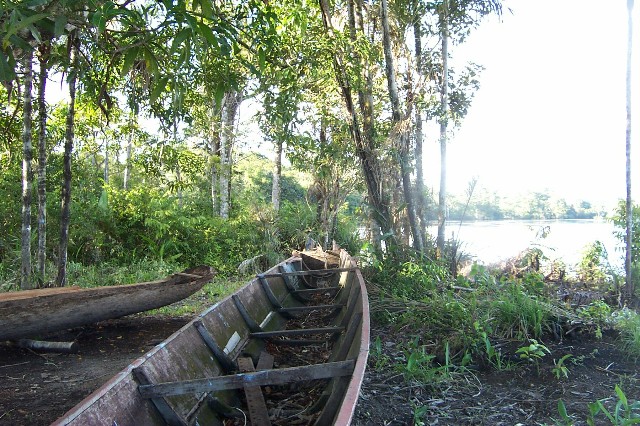 High Above Drietabiki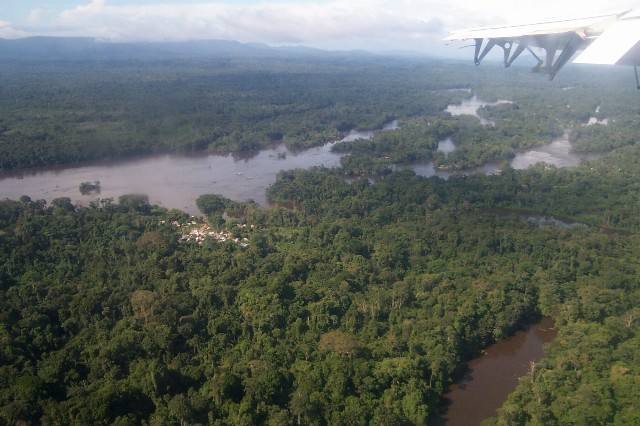 Surinam Airways--Our Plane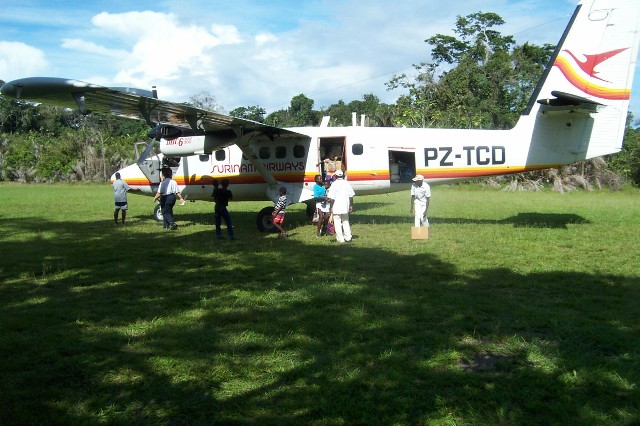 After landing safely on the little grassy airstrip, (a first for me), we made our way to their cabin, right on the river. The only way to travel here is by river. Many Aukan villages are found along the river banks.
My Bed--Slept on Porch in Hammock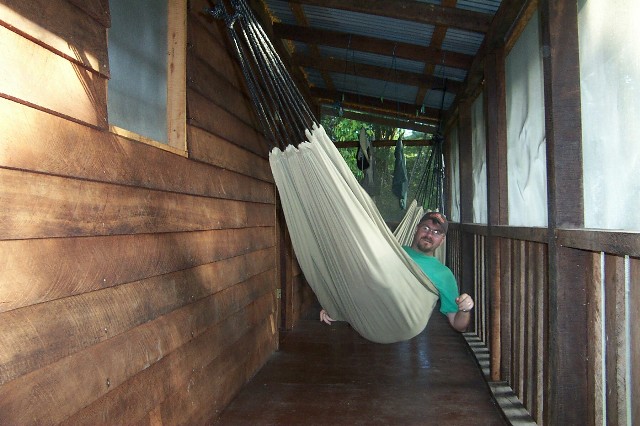 Terry, Charles, and the boys